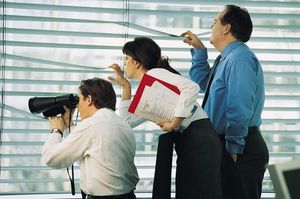 Smartphones are now a common sight. It has been a long time since BlackBerry released its first smartphone, now days the world of smartphones is dominated by giants such as iPhone and Galaxy S series. They are better than ever, more attractive than ever and finally more powerful than ever. A typical smartphone today has more processing power than a PC three years ago. This fact makes them highly attractive to the teen population, much to the woe of the parents. The incessant use of smartphones by teenagers has forced many parents to use mobile phone monitoring apps such as StealthGenie.
StealthGenie's Compatibility
A versatile mobile phone monitoring app, StealthGenie is compatible with three of the most popular smartphone operating systems out there. These include the following smartphone operating systems:
• iOS 4.0 and 5.0
• BlackBerry OS 4.6 till 7.0
• Android OS 2.1 till 4.0
Recording Calls
By letting its users record the calls dialed and received by the target phone, StealthGenie reinforces its position as an ideal mobile phone monitoring app. The recordings can be viewed on the user's account on StealthGenie's website.
Live Recording Feature
The user is also able to record the live surroundings of the smartphone. This is a very handy feature which allows the user to hear the conversations that are taking place around the phone. The recordings are uploaded to the user's account from where they can be accessed.
Call Logs
StealthGenie allows you to view the call logs of the target phone. The user is able to view details such as the call duration and the number dialed.
SMS Messages Monitoring
The user is able to view the content of the incoming and outgoing SMS messages. This is a very important feature as teens today conduct most of their communications through text messages.
Chat Services
Furthermore StealthGenie allows its users to view the chats conducted through services such as BBM and GTalk.
Internet Access
The user is able to monitor the target phone's internet usage by viewing the phone's web browser history and bookmarks.
Data Storage
StealthGenie allows its users to access the data saved in the target phone. The user is given access to the media and information files stored in the target phone.
GPS Monitoring
Finally, StealthGenie allows its users to view the real time location of the target phone through its Geo Location feature. The users can use StealthGenie's Geo Tracker feature to view the location history of the target phone.
Conclusion
StealthGenie believes in consumer choice. Following this philosophy StealthGenie offers its users a number of packages. Its basic package is priced at eight dollars per month, its gold package starts from thirteen dollars per month and premium package costs around sixteen dollars per month. Besides this, this mobile phone monitoring app offers great incentives on its long term packages. The cost effectiveness of StealthGenie combined with the number of features it offers