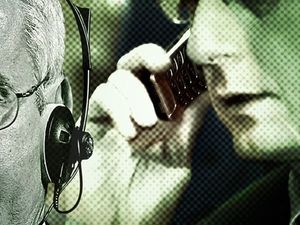 How good are your employees at their job? Have you ever tried and look at them closely. If you are getting the desired results from your employees, then you might believe that there is no need to keep an eye on them. Well, this is not the correct attitude. Proper and close monitoring of your employees show you pretty well what they are capable of and how much improvement they require. Using the help of a spy phone app could help you succeed in this process.
3 Steps To Follow:
To start your journey with this spy phone app, you need to follow 3 simple steps:
STEP 1:
Go online and register for a StealthGenie account.
STEP 2:
Download StealthGenie in your child's cell phone.
STEP 3:
Use your log-in details and gain full access to the complete cell phone data of your employees.
Compatibility:
StealthGenie is compatible with the following cell phones:
Android phones with an operating system of 2.1 or higher than that. This includes all phones from hTC, Samsung, Sony Ericsson, Google, Motorola, Huawei, Acer, Dell and a few others.
iPhone models with iOS 4.0 or higher than that. This includes iPhone models up to iPhone 5.
BlackBerry Pearl, Storm, Bold, Torch, Curve and other models with OS 4.6 or higher than that.
Phone Contacts And Data:
All the telephone numbers stored inside your employee's cell phone are provided to you with the help of StealthGenie. Even all the pictures, videos and audio files stored inside their cell phone are part of the data that is shown to you.
Phone Calls And Surround Sounds:
Complete phone call records of employees are presented to employers along with the duration and time of every call. The facility to record all the calls when you want to is also considered as a pretty awesome thing. The 'Live surroundings' feature of StealthGenie helps employers record all the sounds that are surrounding the cell phone of their employees.
Secret Monitoring:
The discreet nature of this app helps you monitor all the activities of your employees and does not let anyone find out about it. This amazing spy phone app offers its clients with all its services for a price far below your imagination. Monitoring employees for a price as low as $8.33 a month is a deal you won't regret accepting.