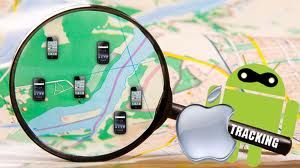 There could be two reasons why you are reading this article: one, you plan to go for a remote phone spying; second, you have been totally disappointed in your previous spying app and now are wondering how is a real phone spying app like that has class, sense and aptitude and if such a thing even exists? Whatever is the reason, it's never too late to make amends!
Talking About Class, Sense and Aptitude, StealthGenie Definitely Has it All!
All humans have biases and objectivity is nothing but a myth. So it may be possible that I may have a slant towards StealthGenie but I try to be as impartial reviewing this phone spying app as I can be. The overall look 'n' feel of this spy app is quite impressive. It has a well-designed interface and brilliant features. But the question that really struck me was, 'okay, StealthGenie has managed to make feel good on pare, is it that good practically, too?
Knowing StealthGenie's Little Trick!
The little trick that StealthGenie has mastered is the undetectibility. And frankly, what good a phone spying app is for if it's not discreet enough? StealthGenie will run in the background of the target phone so the target phone's functionality will not get hampered and since the phone will never slow down or show any weird pop up messages, the target user will never suspect of being spied even in thousand lives.
Specs and More:
StealthGenie will make it super-easy for you to constantly follow-up on your kids and employees any time you'd want to with its features. With this phone spying app installed on their phones you can monitor:
· SMS
· Calls
· Gmail app and other e-mails
· Phone surroundings
· Gallery pictures and videos
· GPS location
· Location history
· Web history
· Suspicious words, words, SMS and e-mails
· SIM change
· WhatsApp
· iMessage
Apart from these features, StealthGenie happens to be:
· The first phone spying app to be compatible with Android OS Jelly Bean
· The only app that supports iPhone 5 and iOS 6
· Flexible enough to be installed multiple times on multiple devices
It also has:
· Free updates on the app
· 24/7 customer support
· Remote controlled features via SMS prompts
What's Your Pick, Then?
Knowing that such a brilliant phone spying app exists, leaves little option but to go for it. So if you are a newbie or disappointed in your last venture, StealthGenie might just be the app you need. It's my honest advice, the rest lies on you!