Not every person is familiar with the mindset of a businessman. Before deciding to spend even a dime, a businessman makes loads of calculations as to whether this investment is going to give them back enough benefits to cover their initial cost and their invested time. If an owner of a business has provided their employees with latest BlackBerry phones for office use, then this means that they are trying to make sure that their business runs smoothly. In order to gain complete surety of the smooth running of your business, a BlackBerry spy is more of a necessity now.
How does BlackBerry help?
Latest BlackBerry phones smooth up the communication between fellow employees and even employees and customers. A number of services that BlackBerry phones provide are especially suited to businesses. The QUERTY keypad is especially suited for business works as it makes typing as easy as on a keyboard. BlackBerry is guaranteed to keep your data secured and it is extremely easy to view and send e-mails through it.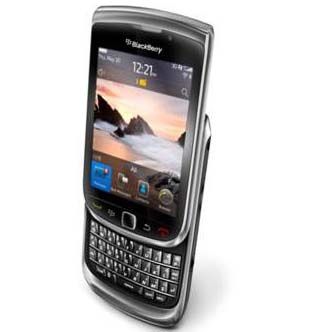 What is StealthGenie?
Wanting to know about the whereabouts of your employee is not a crime at all. StealthGenie provides you complete access to all the data in your employee's BlackBerry, starting from his SMS records to his GPS location. It is a really intelligent phone spy that works discreetly behind your employee's BlackBerry without disrupting any of its features. Your employee will not even know about the installation and even if somehow he does find out about it, he will not be able to delete it himself.
Compatibility:
There is always a scare with latest models of all companies as to whether a particular software will be compatible with them or not. StealthGenie is compatible with all latest Blackberry phones with an operating system of Blackberry OS 4.6 or more. This includes all the Blackberry Curve, Touch, Bold and Tour models in the 8000 and 9000 series
Great features:
StealthGenie provides you with a few great features of its as:
You can view all the Pictures, Audio and Video files in your employee's phone.

You get access to the entire Web browsing history of employee's phone.

You get access to all the call records of your employee's phone.

You can view all the SMS records of your employee's phone, including the deleted messages and even the messages saved in drafts

You can view all the Contact numbers in your employee's phone's Address book.

Geo Tracking facility helps you get access to employee's phone's GPS location at any time you want.
Buy StealthGenie immediately:
The brain of a businessman is never asleep. From a business point of view, this BlackBerry spy StealthGenie provides you all its amazing features for a highly nominal price of $ 8.33 a month. I believe no more calculations need to be done after looking at this rate. So I guess you go and buy StealthGenie immediately before it runs out of stock.