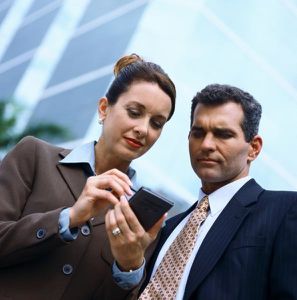 Are you fed up of your employees cheating on you? If so, then what are you doing about this. A sound and reasonable way to learn what your employees do when at the office premises is to find out how to track a cell phone of theirs with ease. Keeping an eye on their cell phone activities is going to help you know with whom they communicate on a daily basis. This can be done with ease by using the help of a mobile monitoring app StealthGenie.
Monitoring At Ease:
When we talk about monitoring apps, StealthGenie is indeed the best in the business in this regard. This app is perfectly suited to your needs. It runs secretly inside the smartphone of your employee and does not disclose about its presence to anyone at all. This app ensures that no feature of your employee's smartphone is disrupted during the installation process and you get to monitor their entire phone data with ease.
A Few Basic Steps:
Learn the few basic steps to get started with this app StealthGenie.
Start-off by registering for a StealthGenie account at www.stealthgenie.com.
Once registered, you will be provided with a User ID and Password along with an Activation Code.
Now get hold of your employee's cell phone and download this app inside their phone.
Once the installation is complete, give some time to your device so that it may synchronize with the StealthGenie server.
Once synchronized, use your log-in details and gain access to your private member's area.
Over here, the entire cell phone data of your employees will be provided to you with ease.
A Suitable App:
BlackBerry, iPhone and Android smartphones of the latest models are perfectly suited to work with this app. An outstanding customer support service is the pride of StealthGenie. With the help of an excellent customer support team, users may get all their issues resolved in the quickest possible time and in the most efficient manner possible.
Monitoring Employees:
Learn how to track a cell phone of your employees with StealthGenie and get to view the exciting ways in which you may monitor their cell phone communication. Access to all the SMS messages details, WhatsApp communications, phone call records, phone contacts, GPS location, surrounding sounds and even Skype communications are part of the data that StealthGenie provides the employers with. So get StealthGenie immediately and keep a proper eye on your employees with ease.